My Year in Journalism
As the year has gone on, I feel that my writing has gotten better and better from the day I started journalism. In journalism I wrote multiple book reviews about some of my favorite books, favorite sports, but mostly really random things.
In the book, Holes,  Stanley Yelnats, a boy who has bad luck due to a curse placed on his great-great-grandfather, is sent to Camp Green Lake, a juvenile detention camp, for a crime he did not commit. Stanley and the other boys at the camp are forced to dig large holes in the dirt every day. Stanley eventually realizes that they are digging these holes because the Warden is searching for something. As Stanley continues to dig holes and meet the other boys at the camp, the narrator intertwines three separate stories to reveal why Stanley's family has a curse and what the Warden is looking for.
I've also written about my favorite sports stores and if people should be aloud to take drugs and steriods when on sports teams, my favorite sports store is adidas. In the number one spot I have to put Adidas, there shoes are just most literally insane, I have never wore a more comfortable shoes than the NMDs, the ultra boosts, or the swift runs. They are insane, some of their clothing is good like the hoodie with the flower logo looks really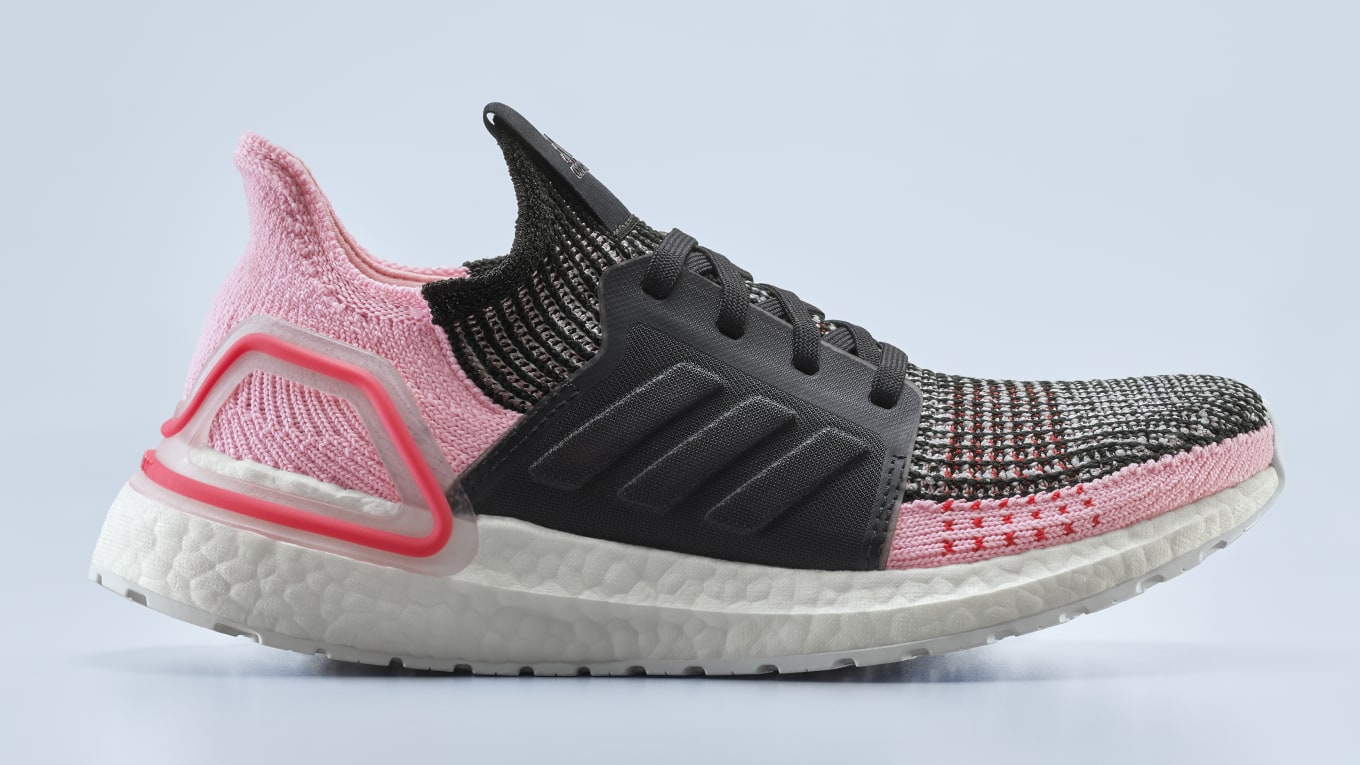 nice, but might be a little pricey. The brand new Adidas Ultra boosts 19 are in the picture, they look really nice and have a really cool look to them in general. They also go with a lot of clothes since they are white, black, and pink which gives them a good settle add on. The Adidas hats also look nice, but that's all I would get from Adidas, or if something limited comes out.
In the random category I wrote about getting my black belt, one of my greatest acheivements in life. In three years I see myself being a totally different person. For martial arts I imagine that I will learn many more techniques and try to master ones that I have already learned. I also hope to be a great leader in this of time amount, by helping more classes and to make sure they are all on task. I do karate because I choose to, not because I am forced to, I learn how to protect myself and learn to make myself a better person, the more I practiced the better I got. I could also protect others now and could get better at it.
I also wrote about some of the coolest shoes on the market,The Nike Off White Blazer are hands down the coolest shoes of the last year. The look so nice, and since they are white the basically go with 
every single pair of clothes. They just look cool all around and the perfect show for every fit. I really enjoy the white ones, but they also come in black and a orange Nikke logo that is also pretty cool and goes with a lot of different clothes. Black and white shoes go really good with most outfits to look cool, and up to the latest fashion trends, which will have you looking on fresh.