"Alienware Area-51 Threadripper" PC Review
If you don't know what a PC is, a PC (Personal Computer) is basically just a gigantic computer that can hold a bunch of components for gaming, working, or both. The Alienware Area-51 Threadripper PC I'm reviewing is just a gaming beast. The PC itself is massive, I would know because I have one of these machines, and I can also tell from the image below. The cheapest version of the PC costs an expensive $2,199.99. This versions components are still very good, because you get what you payed for (pretty much), and I'm not complaining. It holds a "AMD Ryzen™ Threadripper 1920X (12-Core, 40MB Cache, Overclocked up to 3.5GHz on all cores)" processor, operates on "Windows 10 in 64bit English). The Threadripper uses an "NVIDIA® GeForce® GTX 1050 Ti with 4GB GDDR5." If you want to see the rest of the specs on the cheapest one, or the more expensive Threadrippers, then you can copy and paste this link in your browser to go to the Dell website, https://www.dell.com/en-us/shop/desktops/area-51-threadripper/spd/alienware-area51-r7.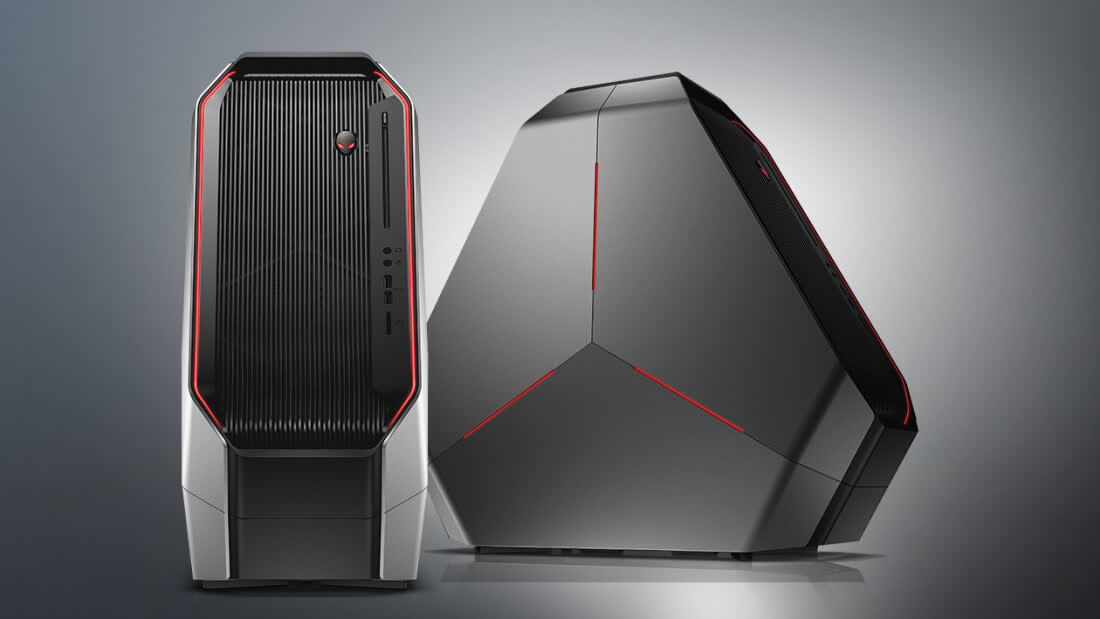 The Alienware Threadripper is an amazing PC it has so many good components that are great for gaming, watching YouTube or Netflix, and even doing work. And, for all you Fortnite players, you can run the game at a really high frame rate. Personally, I run it at 200 FPS (Frames Per Second). Overall everything about this PC is great so far. I love how it's built, and the easy accessible parts of the computer. I haven't really ran into many problems with this rig, but one problem I ran into was the memory. The memory on my desktop had ran out, and I haven't been able to figure out how to switch my hard drive from desktop to the data hard drive. That's the only problem that I've ran into so far, so not so bad at all. One more slight problem with the PC is that when you get this thing, it's pretty hard to lift, because the computer is so big.
All the games that I've played on this rig run really smoothly, like I said earlier, you can run games at a pretty high frame rate. For people who don't have a PC and are looking for one, I wouldn't really recommend this to be their first rig, because it's really pricy and I feel like you should get something cheaper,but still able to run games pretty well (that is if you want one to play games),and get the hang of what having a PC is like. I mean go ahead if you want to buy it as your first PC, I'm not stopping you from doing that, this is just my opinion. If you buy the 240Hz monitor with this PC, you'll like the monitor even more. When you start up the PC, the monitor is set to 60Hz, but you can change that through the display settings to 240Hz. It looks amazing in 240Hz and all the quality and saturation of all the games and shows/movies on Netflix are just awesome to watch, it's like watching on a mini TV (a very high quality one), and it's up close to you, even if being that close to the screen hurts your eyes, it's worth it.
I love this PC and when I get home I love to be able to talk to my friends and just hop on games with them so easily. I can even do lots of school work on it. In general I don't think I've ever seen a better PC than this, Alienware is one of the best of the best companies in this "league.