Top 5 Best Hatchbacks
Hang on for a minute...we're trying to find some more stories you might like.
5. At the fifth spot on this list is the Chevrolet Volt. I think the Volt is one of the best hatchbacks available, but this plug-in hybrid is being discontinued after the 2019 model year. It doesn't announce its greenness with wacky styling as does the Prius Prime. The Volt also offers a longer electric-only driving range, it went 37 miles on the highway before the gasoline engine fired up. Its back seat is cramped, and the Volt's interior styling is bad, but it's well-equipped. A touchscreen infotainment system with Apple CarPlay and Android Auto capability is standard, as is an on-board Wi-Fi hotspot.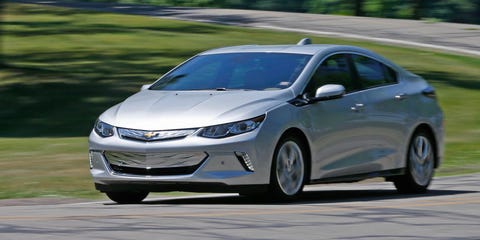 4. At the fourth spot on this list is the Chevrolet Spark. The Spark is extremely affordable, but thankfully its cost-cutting measures are well disguised. Its comfortable cabin feels larger than its small figure suggests. While the many hard plastics are for the course, its interior quality and available features are a cut above. Every model features an intuitive touchscreen with Apple CarPlay and Android Auto connectivity. Fancier versions receive desirable amenities, such as heated front seats and optional driver-assistance technology. The Activ model adds rugged-looking exterior bits with distinct lower cladding, but every Spark is front-drive only. They're all powered by a dutiful four-cylinder engine and provide lively driving responses. We think the Spark is one of the best little hatchbacks around.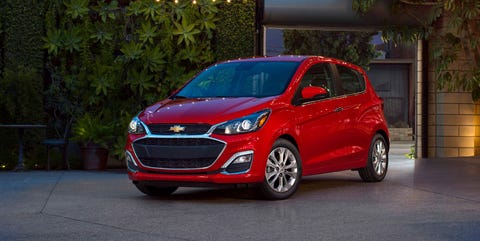 3. At the third spot on this list is the Chevrolet Sonic. I know a lot of Chevys, but I think they have some of the best hatchbacks. Chevrolet's snazzy Sonic offers fuel efficiency, agility, and practicality in a compact package. Under the hood is a turbocharged 1.4-liter four-cylinder that makes 138 horsepower; a six-speed manual transmission or a six-speed automatic are your transmission choices. With the manual, the Sonic gets 38 mpg on the highway. Its tidy dimensions and nimble handling make the Sonic a perfect urban transporter. The infotainment system has a 7.0-inch touchscreen with 4G LTE internet connectivity and onboard Wi-Fi as well as Apple CarPlay and Android Auto capability. The Sonic has useful cargo room, too, with 47.7 cubic feet when the rear seats are folded down.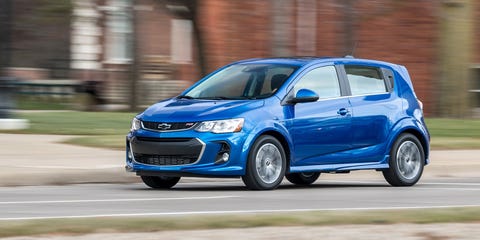 2. At the second spot on this list is the Chevrolet Bolt EV. I promise after this, no more Chevys. While luxurious electric vehicles from Tesla and others work toward wealthy consumers, the Bolt makes pure-electric driving affordable. With an impressive 238 miles of estimated range and a cost of less than $40,000, the Bolt is one of the most accessible EVs on the market. It has optional fast charging that adds about 90 miles of range every 30 minutes. Its electrified powertrain also provides good acceleration, and its engaging driving responses are highlighted by adjustable regenerative-braking settings. The cabin uses economical, not premium, materials, but that's offset by an excellent infotainment system and considerable passenger space.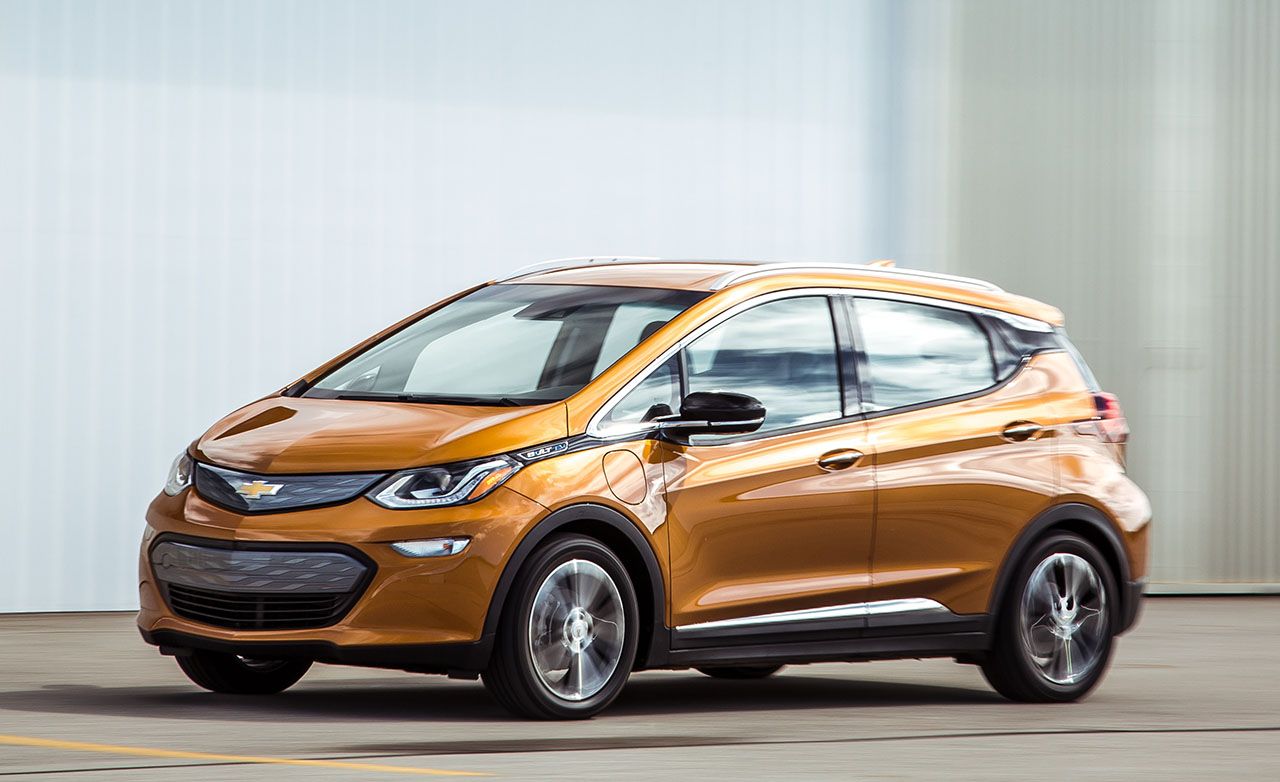 1. At the first spot on this list is the Audi A3 Sportback E-tron. As a blend of both hybrid and hatchback, the A3 e-tron provides useful cargo capacity but falls short of the fuel economy offered by competitors such as the BMW i3 or the Chevrolet Bolt EV. The e-tron's turbo four-cylinder engine and a six-speed automatic team with an electric motor and battery pack for motivation. The e-tron has 40 MPG , compared with the Bolt's 102 MPG and the i3's 89 MPG (the e-tron's electric-only range is 16 miles). With 14 cubic feet of cargo room, this hatchback has sufficient space for daily-driving duties. Overall this Audi As Sportback E-tron is the best on the market.