Doritos flavors
Hello i'm going to talk about Doritos flavors. I found many of the flavors that I did not taste on this website:  https://www.thrillist.com/eat/nation/every-doritos-flavor-ranked
Cool ranch: This flavor is like the original, i'm actually not sure if it is. But they taste good, their not spicy, and they just taste good, not as much flavor as the other one's that I've tasted, but in a good way.
Flamas:  These are spicy, for me at least. But they are so good. It's bad for you to eat a lot of them. But their really good. They are spicy but  they also have a bit of lime, I can taste it, but i'm not saying that everyone with taste the lime."These suckers really are pretty spicy, but taste way better than Blaze. There's a hint of lime, though, which cuts through it and mellows everything out.
Spicy sweet chilly: I've tasted these ones, and they were a bit spicy and they were a bit sweet. I'm not sure really how to explain it.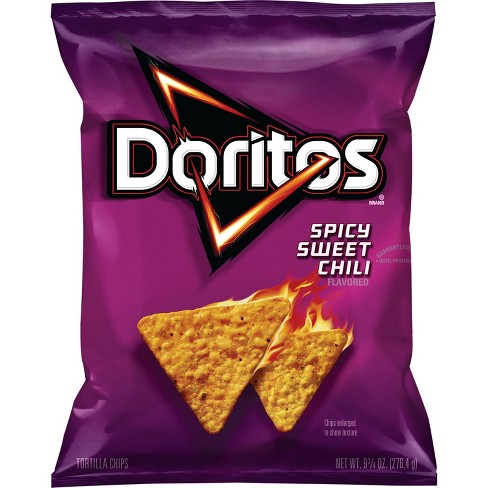 Tapatio: I haven't tasted these ones but here is what the website said about it."The man in the sombrero finally mated with the corn chip. And the result is the closest bagged approximation to my favorite hot sauce that I know."

Salsa verde: I've tasted this one. It's not too spicy, it's just a good flavor that's really good.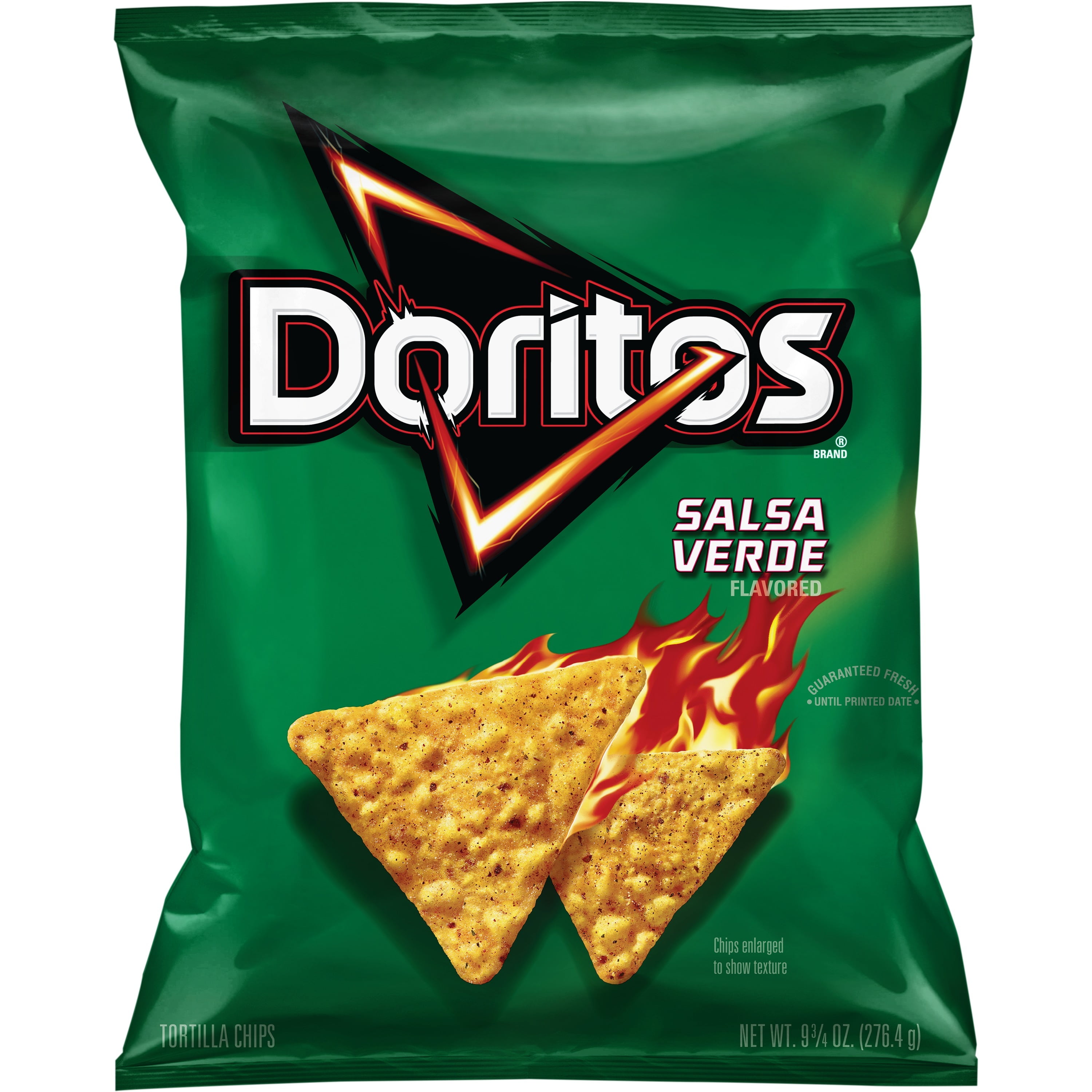 Spicy nacho: Probably everyone that know's what Doritos is knows this flavor. It's not spicy for me but you can feel I tiny tiny tiny bit of spice. and it's just really good. And it's also kind kind of cheesy, I don't know how to explain it, but I feel that they tried to make it a little cheesy with some cheese seasoning because of it's name.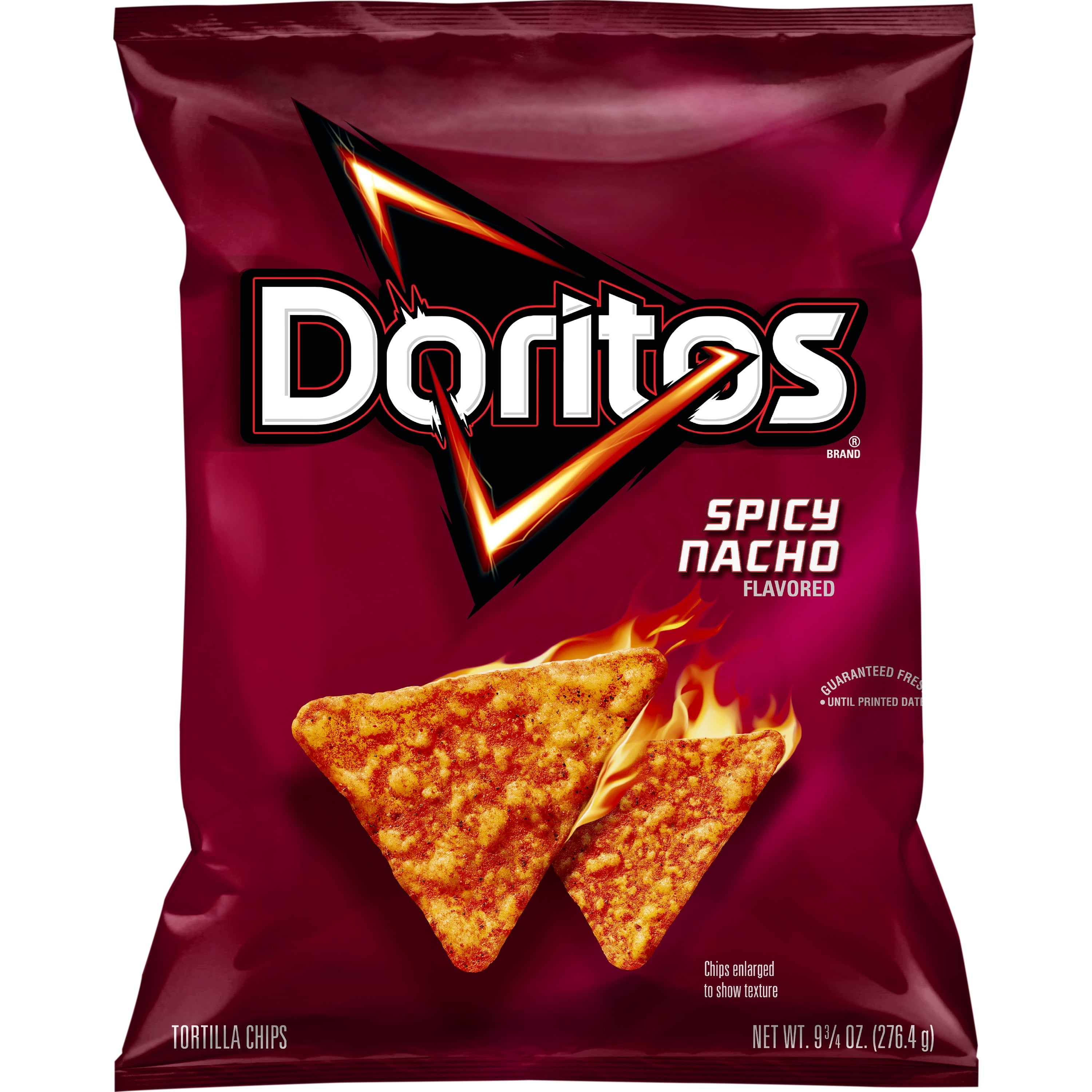 Dinamita chile limon: This is what the website said about this one."They're a lot like the Flamas, except rolled into little taquitos. They're wonderful. The only negative is that they're the most colorfully seasoned Doritos, painting your fingers like Easter egg dye and making it impossible for you to lie to your wife about quitting Doritos and eating healthy. That's a positive too, mainly because it reminds you to wash your hands before and after using the bathroom.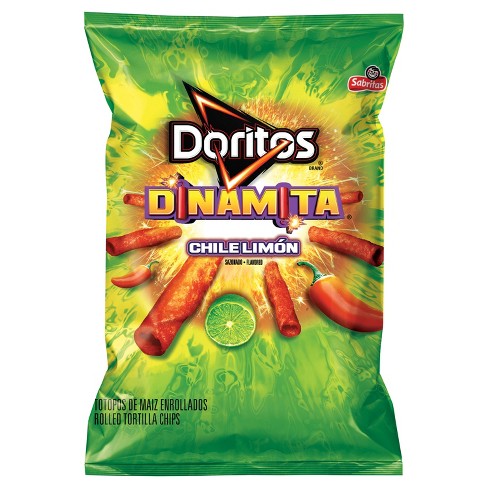 Nacho cheese: This one is good it's just a little cheesy. but it's not my favorite, but it's still good.
Jacked ranch-dipped hot wings: I've literally never heard of this flavor so this is what the website said about it. "I'll take my chicken wing-flavored snacks in the form of Chicken in a Biskit crackers dipped in Frank's, thank you very much! Actually, that sounds pretty good. So are these. But there's no chicken flavor. That's probably a good thing.

So those are some Doritos flavors. I really like making this article because I found out some new flavors that I want to try. I definitely want to try all the ones I didn't, and now I want some Doritos also there are way more flavors, and if you do want to see more flavors go to this website:https://www.thrillist.com/eat/nation/every-doritos-flavor-ranked