My Favorite Off-White Pieces of All Time
Hang on for a minute...we're trying to find some more stories you might like.
Hay guys whats up. Whats up, I'm back with another article about fashion (who would've thought). This is probably one of the most expensive brand I've written about (besides supreme). Can you guess (not like its in the title). Off-White, like Virgil? No? Okay lemme explain. Off-White's owner is named Virgil Abloh. He has designed many clothing items from many different companies, was a DJ for a lot of clubs, and even was friends with Kanye West. And after all of that, he made a high fashion street wear brand called Off-White. I'm gonna be showing my favorite pieces by Off-White. Without further ado, lets get into this.
Red & Blue Check Shirt (Price: $525): Lets start with a simple flannel. I love this flannel, I feel they are fashionable, keep you warm, but they aren't to out there. Obviously this huge X on the back is gonna catch peoples eyes, but it isn't to flashy and out there. These specific flannel come in a few colors, like the lumber jack red, and grey & white. The only thing keeping me from buying this is the steep price of $525.
2.Green Camo Diagonal Arrows Over Hoodie (Price: $580): First off, their words not mine. I really hoodies, they keep you warm, they show off your personality, and they aren't all expensive. Now that being said, this price is high. But this hoodie looks awesome. Everything from the camo, to the diagonal lines on the sleeves, to the famous X on the back. Plus it goes with black and white (aka, all I wear).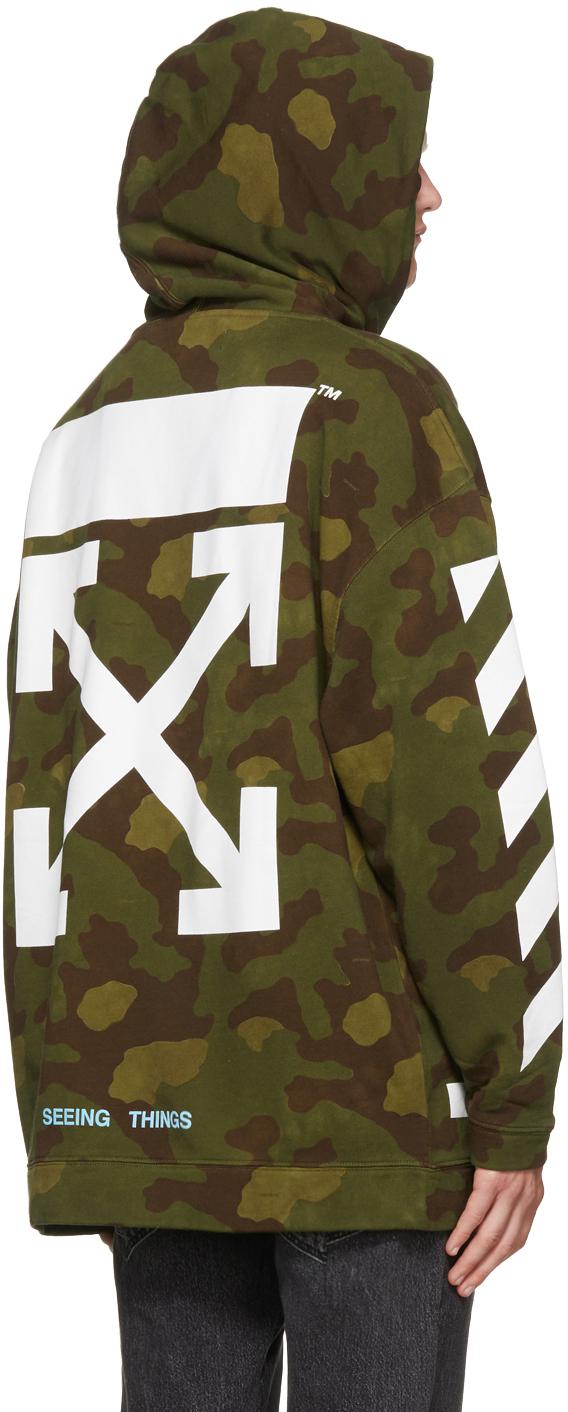 3. Black Diagonal Caravaggio Sweatshirt (Price: $475): Alright, this one is just a classic. It has the diagonal lines, the X on the back, and don't forget the graphic piece on  the front. The picture on the front kinda looks like its been taped on, and that gives it more of a vintage look to it. Overall, I would probably make this a staple piece of an outfit.
4 .Floral Embroidered Denim Jacket (Price : $935): This one is for all you ladies that wanna go bankrupt. Now, this one will be a little biased just because I'm a lady (more like little girl). Anyways. Off-White has some really nice selection for men, not as much for women. But this denim jacket with the 3-D looking cherry blossoms on them look so cool. So you any of you wanna like under a bridge in style, get this jacket.
These were some of my favorite Off-White pieces of all time.