DIY Pet Costumes—Not Just For Halloween!
Hang on for a minute...we're trying to find some more stories you might like.
I figured that since this is my last Halloween article, why not write about something totally different. Instead of doing DIY costumes for yourself, this article will be about costumes for your pets! If you don't have a pet, then some of these might work for you but you'd definitely have to change the size. I will be showing 3 different DIY costumes that you can make using items from your house. These costumes are simple, but they are very cute. Now let's get started!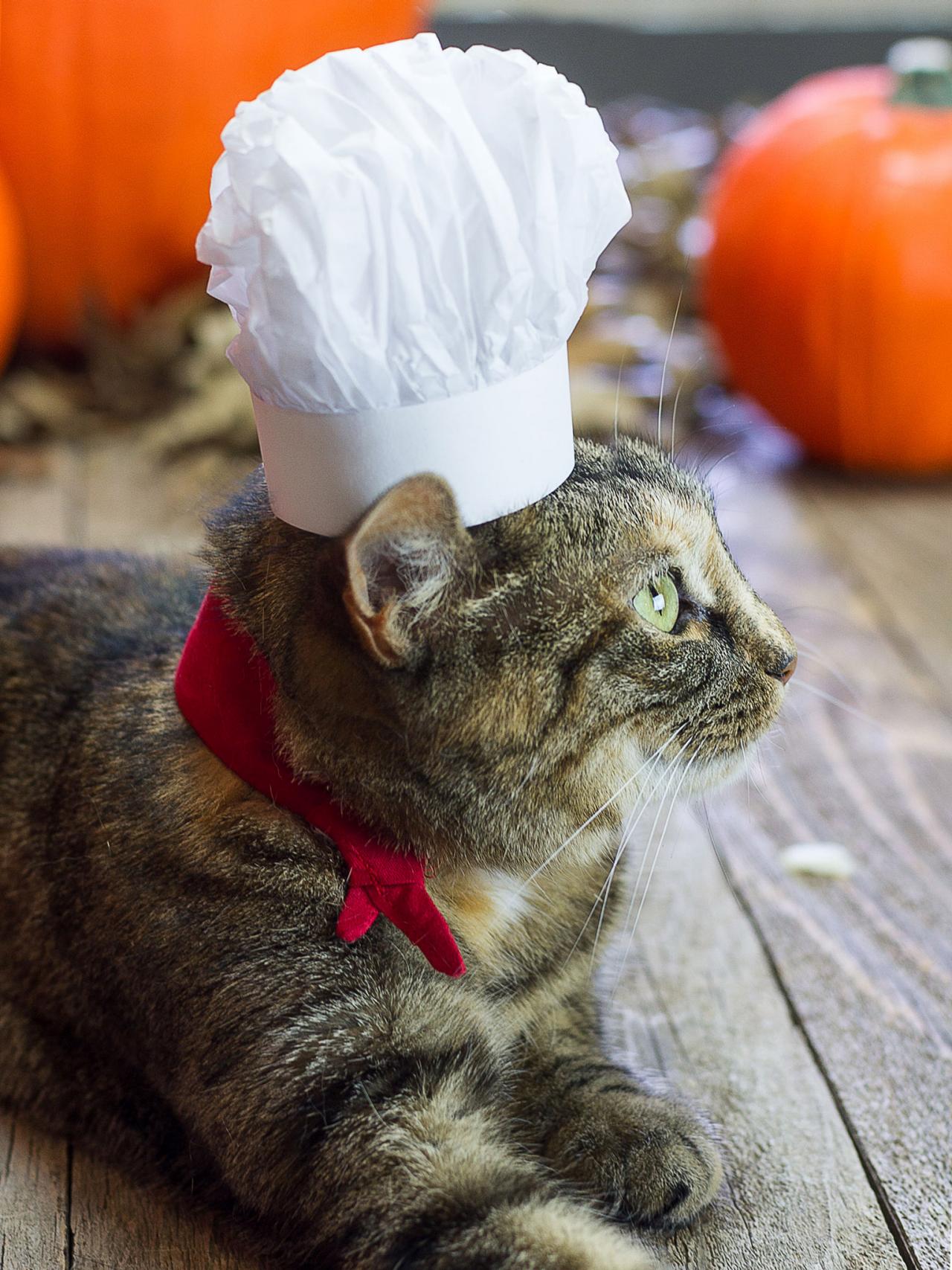 The first costume that we have here is the chef costume. Out of all of these I can already say that this is definitely the cutest. If I had a cat I would totally do this costume! To make this costume, you are going to need clear tape, white tissue paper, red fabric, thread, scissors, ruler, and elastic. That might sound like a lot of stuff but most of it you'll probably already have. How much fabric you buy also depends how big the animal is that your making the costume for. To make the hat, you must pleat the fabric first and then put another piece of fabric around the end of the pleated hat. For the scarf all you have to do is fold a piece in the shape of a knot, and glue it on to the piece that will go around the neck. If you need more help on how to make this costume, here is the link to it: http://www.hgtv.com/design/make-and-celebrate/holidays/halloween-pet-costume–french-chef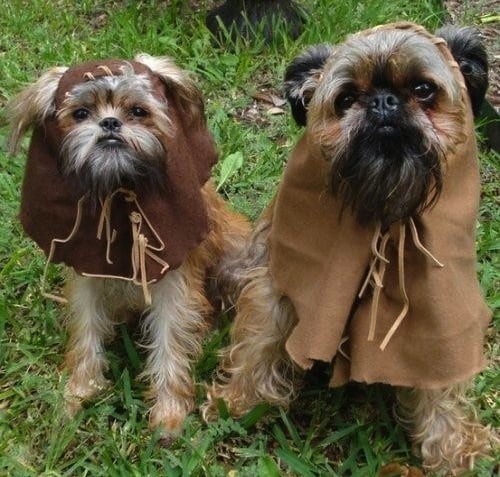 This next one is also another really cute costume. If you like Star Wars, then this Ewok costume is perfect for you and your pet! You only need two things for this costume, other than glue and scissors. You need leather shoelaces (or any other kind of shoelace would be fine), and brown felt of whatever shade you would like. The first step is get your brown felt, and then measure it to make sure it is the right size for your pet. Next, cut a hole in the middle of the felt that will fit the size of your pets head. After that, below the cut you made for the head, make 3 little holes that are big enough to fit your shoelaces in. You can use scissors to make the holes but you can also use a hole puncher. Lastly, what you do is put your shoelaces through the holes and tie them into knots so they don't come out. I think that this is is really fun costume to make, and it's really easy to make too!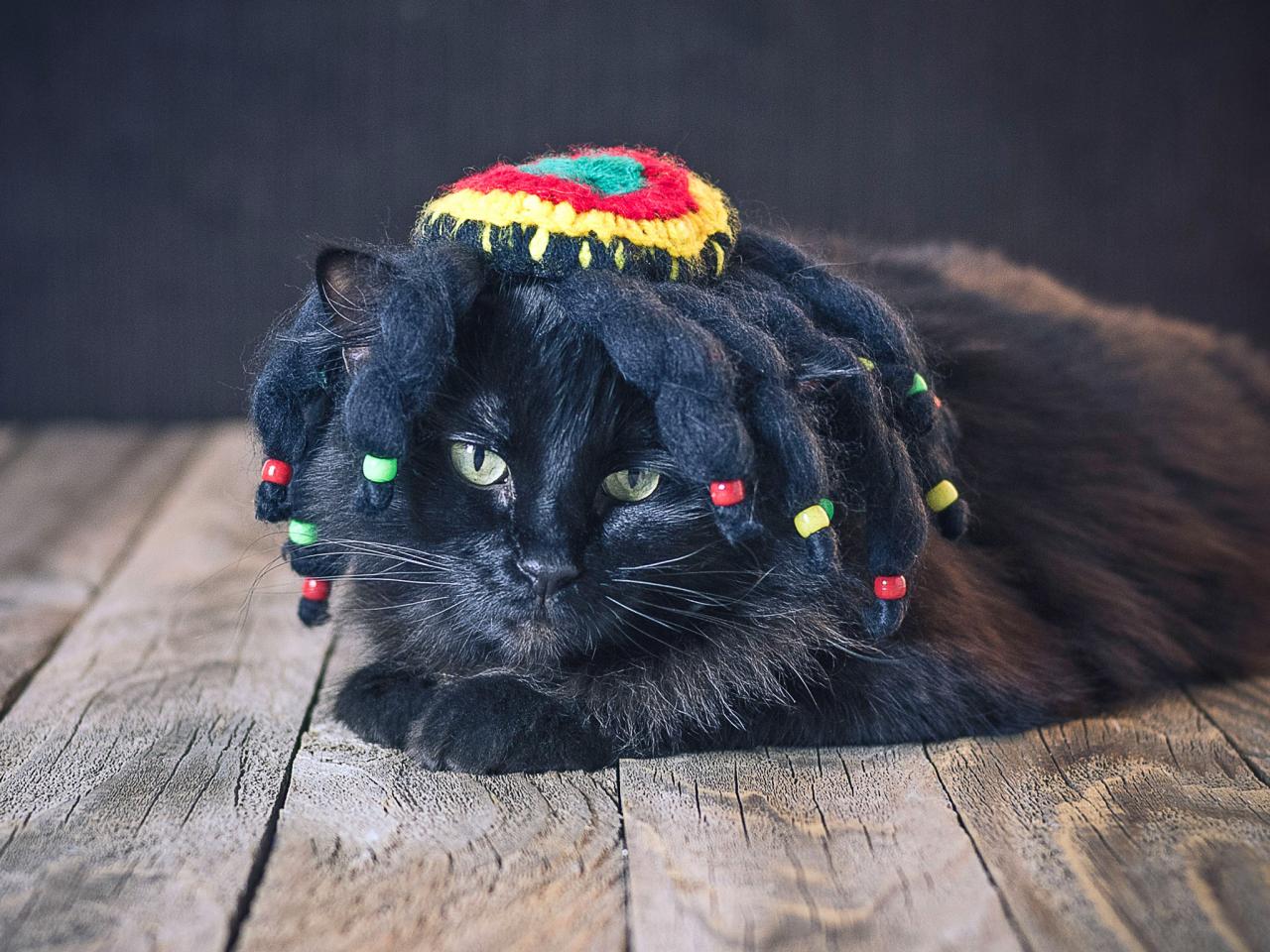 This next costume is really hilarious and you should definitely try it! All you are going to need for this awesome cat costume is beads (red, green, yellow), black, blue, yellow, and red yarn, tennis ball, and a few crochet skills. You can make this costume for both cats and dogs if you would like, you probably would just need more yarn and a larger ball. The first step is making the hat. Like I said, you might need to know how to crochet to make this hat. Unfortunately, I do not know how to crochet so at the end of this paragraph, I will add a link. To make the hair, you need black yarn that is fairly thicker than the regular yarn. I recommend brushing it out a little bit to make it more realistic. Then you need to cut the yarn so it's about 7 to 9 inches. After that you slide one bead (color of your choice) through the yarn. Then tie a knot to secure the bead in place. After you make the hat and about 9 pieces of hair, you tie the hair to the hat so it'll stay. I think this costume is really funny so you should definitely try it! Link: http://www.hgtv.com/design/make-and-celebrate/holidays/halloween-pet-costume–groovy-rasta
Those are all of the Halloween pet costumes I have for you today! I know Halloween has already passed, but you can always try them for next year, or you can make them for any day. I think that all of these costumes were super adorable and I'm looking forward to getting my pet ready next Halloween!