My favorite Supreme Drops
Hang on for a minute...we're trying to find some more stories you might like.
Yo guys its me back at it again, with another cloths article. But, instead of it being shoes, its actual cloths! (their might be a pair of shoes). We are going to be looking at my favorite supreme drops of all time.
1.Supreme Peach box logo hoodie ($148 retail price): Okay, lets start with one of their newer drops. With a super comfy comfortable material, and really nice color, (if I had the money) I would totally buy it.
2. Supreme cash gun ($88 retail price): Okay Okay! I get it, everyone has these (well the people who can afford it) because this product can go up to $5,000. Ya, that's 1,250 Big Macs from McDonalds (ya I did the math). And I am betting that people who don't follow hype beast culture are most likely rethinking their lives. So on that note, lets move on.
3. Supreme Louis Vuitton box logo hoodie ($445 retail price): Next up, the Louis Vuitton collaboration. This one just looks plain nice. Like you can wear this out, as I said, Supreme hoodies are really comfy, so there is no doubt that the  Louis Vuitton hoodie is going to be a waste of money ( at least to me).
4.Supreme Air Force 2 ($90 retail price): Now we have talked about cloths, and money guns, so now lets talk about shoes. These are the Air force 2's. They come four different colors (as you can see) orange, light blue, yellow, and brown. (My personal favorite are the blue). Though they may look like dad shoes, they are the coolest dad shoes around!
5. Supreme Nike Uptempo Suptempo ($180 retail price): These pair of shoes are as the kids say, dope. Sorry, anyways, these shoes are so awesome, mostly because the have Supreme written on them. They come in three different colors, black, gold, and the supreme colors (red and white).
6. Supreme Blade Clipper ($98 retail price): Um, yes they have clippers. So if you are a guy (or a really hairy girl) then this is perfect for you. It looks great, and you can look like a complete douche while trimming your beard.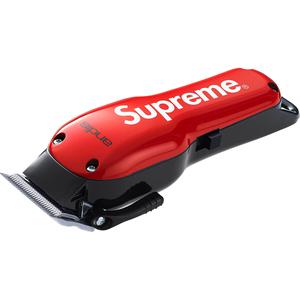 7. Supreme Velour diagonal Logo ($110 retail price): Last but not least, the velour long sleeve shirts. If you want to let people you're wearing supreme, this is absolutely the right shirt for you. They come in four different colors, red, blue, black, and orange. This is perfect for wearing in the winter because of the material, and is a ultimate hype beast item.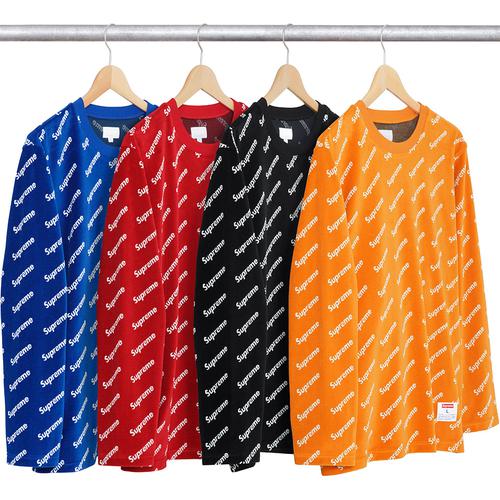 Those are some of my favorite Supreme drops of all time.