Indian Charity Finds Solution to Human Trafficking
Hang on for a minute...we're trying to find some more stories you might like.
My Choices Foundation is using data sets to reveal patterns and human interactions to find human trafficking hotspots. This Indian charity's goal is to prevent women and girls from disappearing from villages into the sex trade. The Foundation uses a technology built to find girls in villages who are highly at risk of slavery and then launches campaigns to warn people. The founder of My Choices Foundation, Elca Grobler said, "The Indian public is . . . unaware that trafficking exists, and most parents have no idea that their children are being sold into slavery. [Bringing] awareness to the village . . . is so important to [end] the human traffic trade".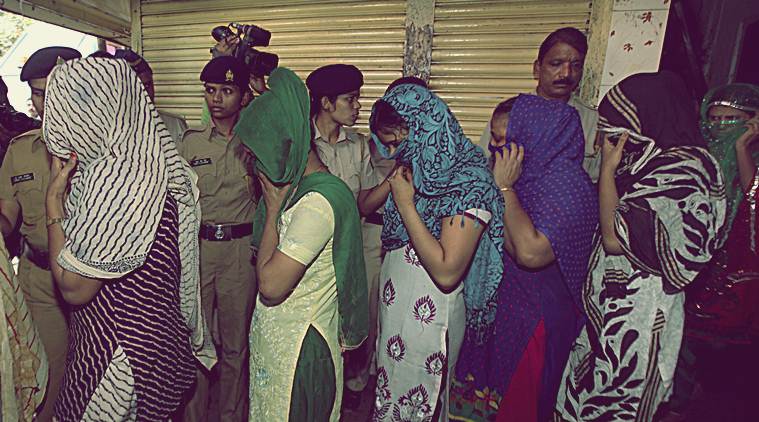 The tool used to identify the most dangerous villages was made by an Australian firm known as Quantium. It factors in drought risk, poverty levels, education and job opportunities to identify the most defenseless areas. Many of the village families are tricked by traffickers with the promise of a good job and payment in advance only to figure out that they or their children are forced to in fields or sold into sexual slavery. About 20,000 victims are sold into human trafficking in India in 2016, which increased 25% from the last year.
Although India has strengthened its policies recently, awareness of the topic is one of their biggest obstacles. In 2014, My Choices Foundation offered programs to educate the public about traffickers but since more than 600,000 villages in India are limited to resources, the charity partnered with Quantium to build a data tool to combat the criminals.
Human trafficking is the second largest and fastest growing crime industry in the world today with a vulnerable girl sold into slavery every 3 minutes around 12 years of age. 200,000 Indian children are kidnapped or tricked into slavery every year and less than one percent of these are rescued.
According to the 2016 Global Slavery Index, there is an estimate of 46 million enslaved people worldwide, with more than 18 million in India. Human trafficking is the second largest and fastest growing crime industry in the world today with a vulnerable girl sold into slavery every 3 minutes around 12 years of age. 200,000 Indian children are kidnapped or tricked into slavery every year and less than one percent of these are rescued. The best way to destroy trafficking is to educate the public and bring awareness to these sensitive topics. For more information about the charity go to http://mychoicesfoundation.org/
Sources:
http://www.hindustantimes.com/india-news/preventing-sex-trade-in-india-charity-uses-new-tech-to-indicate-trafficking-hotspots/story-EXgIXCvZwZaD8nTRvAA3zO.html