All BOPE Rainbow Six Siege Operators
Hang on for a minute...we're trying to find some more stories you might like.
The BOPE operators are very useful and are one of the most popular operators in the game. Each of these operators cost 25000 Renown or 600 R6 to unlock any of these Bope operators.
Capitao- Capitao is a very useful operator that has a very unique gadget. His gadget is a crosssbow, but its not like your average crossbow. The crossbow shoots an asphyxiating fiery bow that burns for a 4 foot radius for about 10-13 seconds. His position is attacking, and his armor is light while Capitao's speed is fast. Capitaos gadget is very useful for flushing out enemies.
Caveira- Caveira is a very popular and useful operator, I personally use Caveira all the time for playing Casual games in Rainbow Six Siege. Caveira's gadget is extremely useful for roaming around the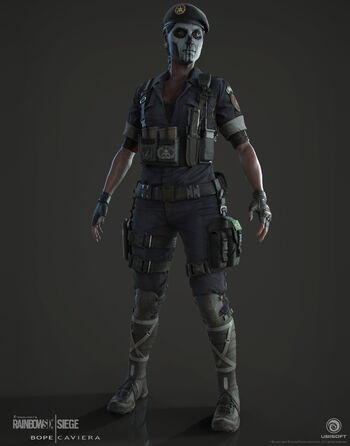 map. Her gadget is "Silent Step," it allows her to quietly run around the map. As she slowly creeps up behind enemies in the map, she can injure them and interrogate to show the exact coordinates of the enemy. Caveiras position is defense. Her speed is fast and her armor is light.